I Will Coach 5 People And Help Them Build  A Profitable  Business From Scratch Fast. …FREE!
People who I work with and those who follow my articles know I am an expert business coach and consultant.  Now I am offering this experience and expertise to a handful of people for FREE.  If you recognize the value of this opportunity then act fast since I only have room on my schedule for 5 people.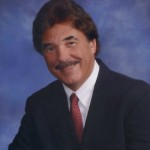 Note: This message is going out to my mailing list and my social media marketing network. This is a very large group and I can only work with a limited number of people so act fast and please pay attention to the steps you must follow….very simple actually.
The Two Most Important Criteria For Acceptance
1. A burning desire to be successful with your own business
2. A commitment to follow my coaching program meaning implement the action steps I provide.
What You Will Learn
I will teach you the key principles I use  when coaching entrepreneurs and consulting with very large international companies. These include:
Marketing
Organizational Development
Effective Networking
Social Media Marketing
Internet Marketing
Time Management
Leverage
Much, much more
Nothing will be held back.
What Is The Catch?
You will be learning how to build your business based on a product that you promote. There are varying levels of investment to acquire the product. However, I will only coach those who position themselves for maximum earnings. This means you will have an investment in product totaling approximately $1,300.00 Please note a coaching program would cost you quite a bit more than $1,300 and  you will receive product worth more that the $1,300 investment.
Quite honestly, if you follow my coaching you should be able to recover you investment and be in the money in a very short period of time….60 days or less.
What Is The Profit Potential?
My personal goal is to make 6 figures….per month! You can too. Of course this won't happen overnight but that is an achievable goal. I know that because I am personally working with one person who is doing that and several more who are on track to do the same.
Additional Important Details
The business is Organo Gold. 
Click here for the main site. You will receive one just like it when you register.
For you to remain in the compensation program there is  product autoship program requiring $100 per month. Again this is product that you can use for personal consumption and for building your business.
If you have questions Email Me. Before you do please make sure you review all the information at our site ..just click here and go there now.
Action Steps
1. Click Here and Register for the Gold Pack
Would you like to be in the next group of very successful companies and entrepreneurs?
2. Call Me at 727-587-7871 or Email Me with questions or to confirm you are in and we will begin your profitable success journey within 24 hours.
I look forward to working with you.
Business Development Consulting
Executive Coach
Connect With Steve On:
About: Steve Pohlit CPA,MBA has been the CFO and COO of  major domestic and international companies.  Steve has extensive business ownership experience having purchased and started off line and on line businesses.
Steve offers his  build business profits expertise to companies and entrepreneurs with business coaching and business consulting.  His  focus is on building business  profits and net asset value at above average rates.  Steve incorporates health and wellness plus relationship guidance in his work as they are at the foundation of achieving all goals.