Each month I host or co-host an hour call for a private group with George Ross, Donald Trump's right hand man. This is a unique opportunity to directly connect with one of the sharpest, most experienced businessman in the world. In this brief article I am sharing a key point that George made just last night on the formula he attributes to his success.
The 80:20 Rule
You probably heard it and know it but do you live it? George does and explains it this way: If you list 10 things you feel you must get done, look at them close and pick the 2 or 3 things that will make the most difference in your business and get them done. The rest either don't matter or can be delegated to someone else. With incoming tasks think of three piles an A pile and a C Pile. The A pile contains the top 20% and the C pile contains the obviously least important items. The B pile holds all else. Now knock off the A pile.
Simple right? You can understand it and you can implement this system right now. But will you? Most will not long term because it requires discipline. That is your choice.
Every Choice We Make Has Consequences
Following  the disciplined steps known to result in success is a choice.  Choosing not to follow them or not to be disciplined to follow them is also a choice. Both have predictable outcomes.
Fact
There is no better way to move from where you are economically today than where you want to be than being in your own business.  There is no better way to succeed in your own business fast than to be led step by step by an experienced coach who has experienced success and struggles.
If you have limited funds – take a look at the free videos:
Build Your Business Even If You Are On A Low  Budget.
These Free Videos Will Show You How! Click Here
Note: there is only one surefire way of achieving the success you crave…take responsibility for your success. Become a better you.   Become valuable for others.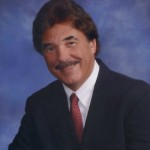 Action Steps
Get A Business Coach! If you already have a business with more than 10 employees, Hire A Consultant who is  able to work with you part of the time on-site.
Would you like to be in the next group of very successful companies and entrepreneurs?
Contact me now.
Business Development Consulting
Executive Coach
Social Media Services
New Digital Media, Inc.
Connect With Steve On:
727-587-7871
About: Steve Pohlit CPA,MBA has been the CFO and COO of  major domestic and international companies.  Steve has extensive business ownership experience having purchased and started off line and on line businesses.
Steve offers his  build business profits expertise to companies and entrepreneurs with business coaching and business consulting.  His  focus is on building business  profits and net asset value at above average rates.  Steve incorporates health and wellness plus relationship guidance in his work as they are at the foundation of achieving all goals.
All articles published by Steve unless specifically restricted may be freely published with this resource information.