Every business owner and entrepreneur I coach finalizes a financial performance plan for their business during Phase 1 of the coaching program.  This plan is for at least a year and may extend 18 months or so.  While that has been a foundation of the success experienced by the many people I have worked with, I have arrived at an enhanced formula for even greater success.
While the entire picture is reserved for my clients, this will give you insight as to the expanded formula for success.  Here are some questions that will give you an idea:
1.  Knowing what you know now, would you be in this business if you were to start fresh today?
2. What is the visualization of your life three years from now with this business and what behavior and action steps do we need to implement now for that picture to become reality. With this questions I am focusing on lifestyle goals including the material things that the client is dreaming about.  So this is a stretch the imagination exercise.
From these questions and more we develop action steps that are implemented to achieve the desired outcome and measure actual performance against plan.  Plan Actual Variance is the Gold Formula which will be the topic of a future article.
In summary, defining your goals really means defining how you want to experience your life.  I look forward to your comments.
Fact
There is no better way to move from where you are economically today than where you want to be than being in your own business.  There is no better way to succeed in your own business fast than to be led step by step by an experienced coach who has experienced success and struggles.
If you have limited funds – take a look at the free videos:
Build Your Business Even If You Are On A Low  Budget.
These Free Videos Will Show You How! Click Here
Note: there is only one surefire way of achieving the success you crave…take responsibility for your success. Become a better you.   Become valuable for others.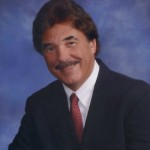 Action Steps
Get A Business Coach! If you already have a business with more than 10 employees, Hire A Consultant who is  able to work with you part of the time on-site.
Would you like to be in the next group of very successful companies and entrepreneurs?
Contact me now.
Business Development Consulting
Executive Coach
Social Media Services
New Digital Media, Inc.
Connect With Steve On:
727-587-7871
About: Steve Pohlit CPA,MBA has been the CFO and COO of  major domestic and international companies.  Steve has extensive business ownership experience having purchased and started off line and on line businesses.
Steve offers his  build business profits expertise to companies and entrepreneurs with business coaching and business consulting.  His  focus is on building business  profits and net asset value at above average rates.  Steve incorporates health and wellness plus relationship guidance in his work as they are at the foundation of achieving all goals.
All articles published by Steve unless specifically restricted may be freely published with this resource information.