Part of a recent presentation I attended was devoted to the importance of creative thinking for life extension. Essentially creative thinking exercises the brain which means the brain continues to grow. Creative Thinking is one of the five pillars at the foundation of a newly developing business model ….Health Rewards Now.
You will find the free information that will be shared with the list of Health Rewards Now  very helpful for those who prioritize, vibrant health, anti-aging, and an energetic independent lifestyle.  Take a minute to make sure you are registered.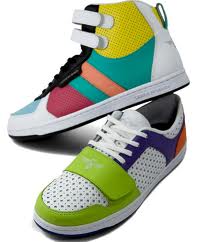 I had not realized just how much the success of my coaching work is due to creative thinking with my students. Just in the past month I connected the dots on products and services offered by three different students that have a high probability of  expanding  their respective businesses geometrically. All resulted from simply thinking about the common denominators for their initial target market and saying where else?
The idea for Health Rewards Now came while running as I was learning more about the five pillars that are the foundation of that business. Initially I thought that I would have one medical professional expert working with me. Then I started thinking about my network and realized there are several people who are quite notable and who would be perfect member of the board. I then new I wanted to attract a person with a very specific set of credentials and non-traditional mindset. Everyone I contacted knew they wanted to be part of this once I described the business purpose and model. Then as I mentioned the credentials and profile I was interested in adding to the team, I was instantly introduced to a person who fits the description perfectly.
I expect to be presenting the core team of this new venture in less than a week.  This means from idea formulation to phase 1 implementation, it will be less than 10 days.  The key to this is not worrying about whether I have all the pieces and parts in place. It is a process of allowing an idea to gel and implement in incremental steps. Incremental progress can be very creative if you keep focusing and paying attention to options.
How Are Creative Thinking and Life Extension Related
Creative thinking grows our brain which is an integral part of longevity. I remember when my grandfather decided to retire from 40 years working in the steel mills.  He concluded he had worked long and hard enough and so when he retired he didn't really do much plus he was around my grandmother a lot more which he was not used to. That combination was his death sentence and so while there are long life lines on both sides of my family, my grandfather did not live that long after he retired. Generally most people who do not enjoy what they are doing and focus on the day when they can retire cut their lifetime short. There are other important factors which will be expanded upon at Health Rewards Now
International Business Turnaround and Development Consulting
Real Estate Investment Consulting
Executive Coach
Connect With Steve On:
727-587-7871
PS :  I am very happy to share with you the link where you can get your copy of   "The Remarkable  Results of The Enthusiasm Factor In Business and Entrepreneurship"     instantly for FREE.  Click Here and get yours now.
Steve Pohlit is a CPA,MBA and has been the CFO of several major domestic and international companies. Today Steve is an expert business consultant focused on helping companies improve their business performance including growing profits, revenues and customers. For a FREE 6 week mini course where you will receive 10 easy to implement action steps guaranteed to increase business revenue and profits by at least 30% in the next 90 days, please visit www.StevePohlit.com  All articles published by Steve unless specifically restricted may be freely published with this resource information.