Today the Wall Street Journal reported and interview with Nokia's former chief designer Frank Nuovo. Frank discusses how Nokia's research and development team had prototypes of the smartphone and tablet with many of the popular features developed and marketed by Apple years later. The difference is that Nokia never brought the products to market and Apple did. Frank goes on to say that Nokia's corporate culture was great in supporting research and development but lacked the culture of execution. Nokia just didn't execute. Now the earnings for Nokia have plummeted and the company is playing catch up to survive.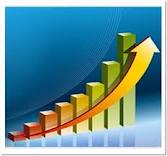 Strategic Executionmeans being relentless taking action on the Top 20%. My friend George Ross (Donald Trump's Executive Vice President) is passionate about 20% of all we do delivers 80% of our results. The Top 20% make up the A List. I have found this to be absolutely true in my own ventures and with the business owners I coach regardless of the business niche. Identifying the Top 20% is not difficult. However, the key to success is execution or taking action to implement the Top 20%.  A related action is the continual review of the A List to confirm all items are still an A.  Accountability for executing the A List is the primary value of having a coach. In the book Execution by Larry Bossidy, several  most successful CEO's in the world unanimously state their success is due in part to having a coach.  What is holding you back?
International Business Turnaround and Development Consulting
Real Estate Investment Consulting
Executive Coach
Connect With Steve On:
727-587-7871
PS :  I am very happy to share with you the link where you can get your copy of   "The Remarkable  Results of The Enthusiasm Factor In Business and Entrepreneurship"     instantly for FREE.  Click Here and get yours now.
Steve Pohlit is a CPA,MBA and has been the CFO of several major domestic and international companies. Today Steve is an expert business consultant focused on helping companies improve their business performance including growing profits, revenues and customers. For a FREE 6 week mini course where you will receive 10 easy to implement action steps guaranteed to increase business revenue and profits by at least 30% in the next 90 days, please visit www.StevePohlit.com  All articles published by Steve unless specifically restricted may be freely published with this resource information.