I have been blessed by all those who have taught me through example, personal guidance, in books, lectures and more. In celebration of me being here I want to raise the bar on what I am offering that will help you. Here is my offer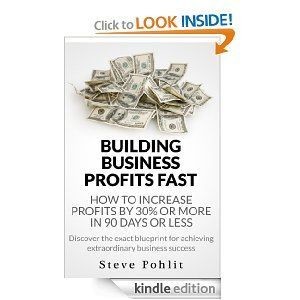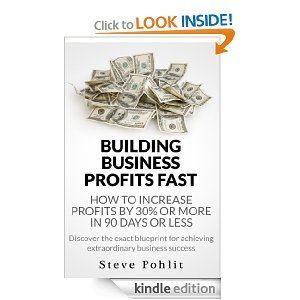 1. For today only all who register at http://buildingbusinessprofitsfast.com/  will receive a free copy of my book Building Business Profits in PDF form The hard copy is selling on Amazon for $14.97 Tomorrow morning all who have registered will receive the PDF version at no charge. The bonuses alone are worth more than $1,000. You must register today or at least before tomorrow when I send out the book. After that the deal is off the table.
2. I am repeating my complimentary coaching offer only now I am increasing the time – I am doubling it to almost an hour. If you are interested you still must prepare and schedule. Here is the link to begin: Click Here   This double my time offer comes off the table on November 12th. This one session is likely to make a huge difference in your results in 2014.
Please comment if you like this.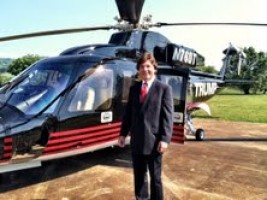 Thank you
Steve Pohlit