My 2 Minute Presentation
I advise all coaching clients and through forums like this to be very clear about what will help you. I implement what I advise so last night at a real estate investment association meeting in the Tampa Florida area I made two very short announcements
1. I acknowledged the coaches in the room then said the fastest way to grow a successful business is by working with right coach. I referenced my Results Guaranteed Coaching Program where most of the coaching fees for a real estate investment client are paid from the profits of real estate transactions that I coach them on finding.
2. I was somewhat hesitant to talk about the real estate deals in the pipeline since all of them for me are in other states. However I proceeded with emphasis on a  turnkey bulk buy opportunity plus a single family turnkey opportunity with cash on cash returns of between 14.5% and 17% .I love this model because your money is working  well for you with really great returns secured by the home.  The link for more information on the Turnkey Residential Property Opportunities Click Here 
Finally I asked the following:
Looking for a 3/2/2 with an in- ground pool for a lease option deal in the Sarasota market
Does anyone know of a good source of money – below 10% interest rate.
All the above was done in about 2 minutes and here are the results:
One person said he wanted me to coach him.
One person said he had $100,000 to put to work on the turnkey properties and wanted more information
I have lead on the Sarasota lease option request
I have a lead on the money request
Nothing Happens Until You Move! What Do You Think Would Have Happened Had I Not Gone To That Meeting or Attended The Meeting and Didn't Say Anything?
Thank you,
Steve Pohlit, Managing Partner
Steve Pohlit International LLC
Ph 727-587-7871
Email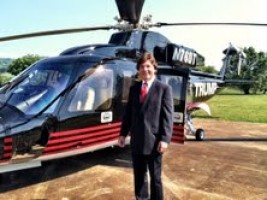 Steve Pohlit, International Business
Turnaround and Real Estate Investment Coach
– See more at: http://stevepohlit.com/2014/03/the-first-quarter-ends-soon-are-you-on-track-track-to-achieving-your-goals/#sthash.Da7auROF.dpuf