Most of us have heard the words to the effect "it is about the journey and not the destination". That can be really challenging to accept when you can clearly see the destination and it seems to be very distant. Here is the key – one step at a time in the direction of your intended outcome with you being passionate about the outcome.
I have a client who has a retail business. He bought this business and he was comfortable with what to do because he had worked in the business for a number of years before having the opportunity to buy it. My job was to help him advance his skills in running a business. The measurement of project success is higher revenue and profits.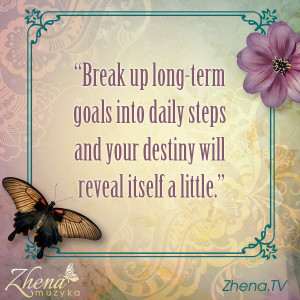 Well into the coaching program, he told me he really didn't like the products that he sold. With that energy or lack of energy he was not doing the fundamental steps of an owner. I asked him that if he sold or closed down this business what would he do. He said another business selling products or services to customers. I then showed him how everything we were working on was needed to be done in any business. I further advised him that the best exist strategy was to strengthen the business results since that is how he would get the best purchase price for the company.
Today his sales are becoming increasing stronger and he has renewed energy for the business. What happened? First he started tracking key statistics. That alone often will result in business increasing. As business began to pick up he began to see new opportunities for creative display and pricing of product. He started spending more time himself with customers and got more ideas. So instead of continuing to spiraling downward, the trends reversed. Today he installing new systems software and implement several important marketing action plans.
The product line didn't change. What changed was how he viewed the business and what he was learning about running any business that he decided to go into. Actually he is looking to add a new location and add a new product line that will appeal to his existing customer base.
How did he move to being happy about what he was doing? 1. He began to see the opportunities with the business that he had 2. He began following very clear advice and experienced positive results. Where is he on goal achievement? When we started like I do with every client we agreed on what would be the measure of success for the coaching program. Right now as a rate of sales, he is beating that goal.
Intellectual Understanding Does Not Mean You Will Implement 
Another client told me recently  the number one benefit of my program was keeping them focused on what is important.
In my experience people make a lot of progress during coaching and lose momentum if they interrupt the coaching process. For a Free Coaching Consultation Click Here  
Remember my program is Results Guaranteed Coaching Click Here for more information.
May Your Success Exceed All Your Dreams and Desires
Steve Pohlit, Managing Partner
Steve Pohlit International, LLC
Email
Ph 727-587-7871
Connect on
Facebook http://facebook.com/buildprofits
LinkedIn  http://linkedin.com/in/stevepohlit
Twitter  http://twitter.com/stevepohlit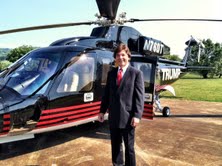 – See more at: http://stevepohlit.com/2014/06/what-distinguishes-my-business-and-real-estate-investment-coaching-and-consulting-practice-from-nearly-all-others-and-is-the-foundation-of-my-results-guaranteed-coaching-program/#sthash.dVABtfzu.dpuf