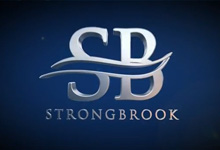 8 Years ago The Strongbrook Group  began helping people build residual cash flow income and wealth by opening their highly successful real estate investment model.  This began to  create financial freedom for what has grown to be thousands of people. Event when the real estate market crashed, positive cash flow was maintained.
4 years ago, Kris Krohn, the founder of Strongbrook, wanted to address the group of people that wanted financial freedom and did not have the resources for a down payment or could not qualify  an investment home. Investment real estate in their model is a  single family home meeting very specific buying and rental income criteria.  They solved this problem by creating the Entrepreneur Division that provides the opportunity for anyone to earn substantial income by promoting The Strongbrook Group business model.
The founder, Kris Krohn,  and his leadership team attribute a great deal  of their success to mentoring. Kris is very passionate about personal development. In January 2015 he launched the beta version of his dream which is the third division of Strongbrook. This is named The Conscious Creator Mentoring Network and follows the name of his book The Conscious Creator.  The essence of the mentoring division is speakers, mentors, authors giveaway their best digital content to the mentoring division vault. This content becomes available to all member and Strongbrook gifts  a membership to a disadvantaged person every time a new member joins.
Why The Perfect Business Model?
The business is founded on the mission of "Empowering Personal and Financial Success" and the business model delivers on achieving that mission.  I cannot think of better example for improving an individual and in doing so improves society. Strongbrook just announced they are going global beginning in June. It will take them 24-36 months to reach 156 countries. They have the leadership in place and the track record to support my view they will achieve this expansion and at some point also achieve their goal of gifting 100 million mentoring memberships.
To Learn More
Visit The Strongbrook Group
Email Me:
Call direct 727-587-7871