How
Many of These Do You Own?
How Many Have You Read In The Last Six Months?
Of The Ones You Read, List Three Lessons That You Remember and Are Using From Each
It is not about how much you have read, it is about the quality of your reading and how you remember and use what you have read.
Here Is The List from Success Magazine – A great list by the way. My answers to the questions below.
1. As A Man Thinketh, James Allen
2. Think and Grow Rich, Napoleon Hill
3. Success Through a Positive Mental Attitude, Napoleon Hill
4. How To win Friends and Influence People, Dale Carnege
5. The Power of Positive Thinking, Dr. Norman Vincent Peale
6. Man's Search for Meaning, Victor Frankl
7. Learned Optimism: How To Change Your Mind and Your Life, Martin Seligman
My Answers
I own the first 5 in print and now Kindle
I have read or scanned the first 3 in the last 6 months
I can tell you a great deal about the first 4 and how I use key lessons in my life and business. I speak regularly at The Genius Tour events and incorporate these lesson in my presentations and work with coaching and consulting clients. Please call me and let's discuss the coaching program that is right for your business. 727-587-7871.
I just purchased 6 and 7. In 2-4 weeks I will be fluently talking about and acting on the major lessons of all 7. Now your turn. I look forward to your comments.
BTW there are many great resources and this is just one source. It is a great start and if you only studied these books and followed the guidance in my book Building Business Profits Fast, I am sure you will being doing just fine.
May Your Success Exceed All Your Most Amazing Expectations
Success
Success is the experiencing of your ever expanding potential and helping others do the same.
Think about that and I will expand upon that in a future article. In the meantime, please click here and register now Even if you cannot join us at one of the cities,  there are many benefits for you.
For Your Success,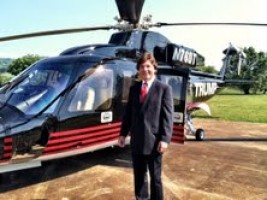 Author of: Building Business Profits Fast
International Business Turnaround and Development Consulting
Real Estate Investment Consulting
Executive Coach
Click Here and Discover If Coaching or Consulting  Is The Right Answer For You 
Connect With Steve On:
727-587-7871