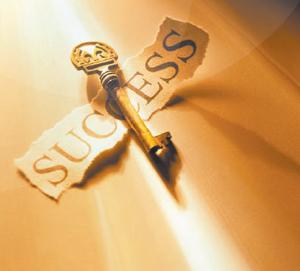 The Success Formula
To experience what you want is  a direct connect to how many  people you help get what they want.  Notice I did not write need. Of course this is not an original thought. Zig Ziglar is credited with this but I can assure it goes back thousands of years.
Here are some recent examples:
The Rolling Stones are on tour again now.  Do you think they need more money? Do you think that maybe they get the most satisfaction from knowing they can get 10s of thousands of people going nuts just by them walking on stage.  Do you think those guys would have lived this long with their lifestyle if they were not in total bliss with who they are and how much joy they bring people.
I am friends with several spiritual leaders. Two of them have moved on to  more non religious   ventures.  I know quite a bit about each of them. I know that one was on national TV every week I know he was in demand on international stages. And I know that was very prosperous for him. The others and many others like them are just as good if not better. However they did not touch as many people.
Bob Burg in his book Go Givers addresses the income of a celebrity vs a teacher. The income is not about the value of what they do, it is about how many people you touch and not only reach them but give them what they want.  Please get the point as I am not saying teachers are fairly or unfairly paid. I am saying teachers cannot be paid $10 million a year and rock star or movie star can be paid that much and more. Now you know why.
The Law of Reciprocity
I first learned this in the book The Dynamic Laws of Prosperity by Katherine Ponder.  To this day this is the best book I ever read on being prosperous. In fact if I were to start again at the moment I studied this book I would not have looked for anything else. The prosperity formula is all there. I am intending to meet this woman before either one of us steps into the Universe from where we come.  This Law of Reciprocity is simply what you send out comes back to you.
I Didn't Know 
I published my gift that I am about to share with you with a small paragraph on Facebook and LinkedIn this week  Then I thought about being able to share it more including my email contacts and other social media sites.  I decided to add The Gift to an article and this is what I am doing. However I never intended at the start to write all that I have written. I am mentioning this because my fingers are moving in response to inspirational thoughts.  I thought when I started this article would be really short. I mention this because there is another illuminating point which is "pay attention to the messages you are intended to receive" I know I was intended to write more as I look back on this and now I say to you if you are reading this far you are intended to get this message and The Gift
The Gift 
I am offering you a free coaching session. I am offering you a free digital version of my book Building Business Profits Fast when you complete one coaching session with me. I am offering you Results Guaranteed Coaching including partnering with you if you have a valuable business that can be grown. 
Are you 
An entrepreneur – maybe in MLM, a start-up, a real estate investor, a sales person
Owner or CEO of a company
A person trying to sort through the maize of presented opportunities
Someone wanting an experienced ear for encouragement – you simply want to talk
Contact  Me 
Steve Pohlit
Email
Ph 727-587-7871