The following was developed from the book Dynamic Laws of Prosperity by Catherine Ponder. Quotes are from the book unless otherwise noted. In the past I have written spiritual based guidance on my Manifest Masterming Blog. Today more than ever spiritual based practical guidance is needed and I am sharing this with a wider audience and including references to success of coaching students as well as my own experiences.
——————————–
1. Dissatisfaction: until we firmly decide that the our current situation is unacceptable, they will remain largely the same. It is also important to firmly know just because "things always have been that way" doesn't mean they cannot change.
2. Build your pictures of financial abundance on paper and in your mind. Decide how your new state will best serve others.
…. Catherine Ponder writes in Dynamic Laws of Prosperity that ancients believed the number 10 has magical powers of increase. Start thinking 10×10 is coming to you. Ex look at $2000 in your account and focus on $200,000 coming to you (10×10)
She further writes …"Conservation of thought, energy and emotional drive are all greatly needed for financial prosperity. Scattered thnking, emotions and actions lead to a scattering of mind power which depletes your brain energy that is needed for intellectual and physical course of action.
I just spent the entire day with a new client and the main principle we worked on was identify the hours he could commit to his business and the focus of what he would achieve in that available time. In a very short periond of time he realized a seven figure income goal for him in the next 12 months was achieveable. "What the mind can conceive and believe, it can achieve." Napoleon Hill
3.Think Big …dare to be different. "the time for daring is the moment when the stakes are high. We must be willing to risk much to win much."
Personally I have taken substantial risks in my life and some of them have been huge disasters. I have never felt my purpose was to accept the status quo. My personal focus is on further improving my health, energy level and skill as I know with those three in place there are no limitations for me. I believe the same is true for you.
4. Quietly and Boldly hold onto an image of success. "I was never successful until I went in a partnership with God. God's guidance never leads me anywhere but to greater prosperity. Begin and conduct each day asking your partner for guidance. God opens the ways where to human sense there seems to be no way. Grasp this truth and hold onto it. Then steady your faith and your courage.
5. Through the power of prosperous thinking all things are possible. It is necessary to discard negative attitudes and discard negative obstacles.
I have a friend who demonstrates this better than anyone I have ever met. She consistently focuses on fun and positive people. She immediately dismisses anyone or anything negative. As a result you would never know she has experienced the death of her first husband, another long term love and other major events that would have stopped others in their tracks. She is a successful entrepreneur, energitic, a devoted mom and great demonstraton of what is possible by focusing on the fun and positive.
6. "Success lies in being one pointed and rejecting all that distracts from ones victorious objective."
7. "Cease needless activities, associations…cease being bothered with needless chatter with scatter minded people.
8. "Discipline yourself more, conserve your time and your energy. Please the still small voice of progress within your own heart."
9. Concentrate Concentrate Concentrate on prosperity to the exclusion of everyhting else. Discard negative failure minded people and week out all undesireable relatonships. Be careful with whem and how you spend your time including your leisure time."
10. Assume your prosperity now for the day, for the week, for the month. Begin affirming lavish abundance for the day even before you rise.
Affirm " I expect lavish abundance every day in every way in my life and in my affairs. I specifically give thanksfor lavish abundance today."
————————————–
Fact
There is no better way to move from where you are economically today than where you want to be than being in your own business.  There is no better way to succeed in your own business fast than to be led step by step by an experienced coach who has experienced success and struggles.
If you have limited funds – take a look at the free videos:
Build Your Business Even If You Are On A Low  Budget.
These Free Videos Will Show You How! Click Here
Note: there is only one surefire way of achieving the success you crave…take responsibility for your success. Become a better you.   Become valuable for others.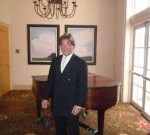 Action Steps
Get A Business Coach! If you already have a business with more than 10 employees, Hire A Consultant who is  able to work with you part of the time on-site.
Would you like to be in the next group of very successful companies and entrepreneurs?
Contact me now.
Business Development Consulting
Executive Coach
Social Media Services
New Digital Media, Inc.
Connect With Steve On:
727-587-7871
About: Steve Pohlit CPA,MBA has been the CFO and COO of  major domestic and international companies.  Steve has extensive business ownership experience having purchased and started off line and on line businesses.
Steve offers his  build business profits expertise to companies and entrepreneurs with business coaching and business consulting.  His  focus is on building business  profits and net asset value at above average rates.  Steve incorporates health and wellness plus relationship guidance in his work as they are at the foundation of achieving all goals.
All articles published by Steve unless specifically restricted may be freely published with this resource information.