The Top 5 System For Solving Personal Economic Stress:
1. You must focus on being healthy as you will need energy to achieve whatever goals you set out to accomplish and then to enjoy them as you accomplish them
2. Define the business or opportunity you are most excited about for generating income that you desire. Be sure you are excited about becoming a leader for the business and not focused on doing the work for the money.  You must be passionate about what you do.
Build Your Business Even If You Are On A Low  Budget.
These Free Videos Will Show You How! Click Here
3. Set out a specific measurable target of income you intend to make on a monthly basis that you can increase over time and the date when that income will flow
4. Develop a timed sequence action plan for achieving your business financial plan.
5. Implement your action plan each day, week and month making adjustments as you see what is working better than others.
Related:
There is no better way to move from where you are economically today than where you want to be than being in your own business.  There is no better way to succeed in your own business fast than to be led step by step by an experienced coach who has experienced success and struggles.
If you have limited funds – take a look at the free videos:
Build Your Business Even If You Are On A Low  Budget.
These Free Videos Will Show You How! Click Here
Note: there is only one surefire way of achieving the success you crave…take responsibility for your success. Become a better you.   Become valuable for others.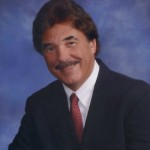 Action Steps
Get A Business Coach! If you already have a business with more than 10 employees, Hire A Consultant who is  able to work with you part of the time on-site.
Would you like to be in the next group of very successful companies and entrepreneurs?
Contact me now.
Business Development Consulting
Executive Coach
Social Media Services
New Digital Media, Inc.
Connect With Steve On:
727-587-7871
About: Steve Pohlit CPA,MBA has been the CFO and COO of  major domestic and international companies.  Steve has extensive business ownership experience having purchased and started off line and on line businesses.
Steve offers his  build business profits expertise to companies and entrepreneurs with business coaching and business consulting.  His  focus is on building business  profits and net asset value at above average rates.  Steve incorporates health and wellness plus relationship guidance in his work as they are at the foundation of achieving all goals.
All articles published by Steve unless specifically restricted may be freely published with this resource information.