Getting Unstuck
I recently listened to a presentation where the speaker accurately listed four of the major reasons companies get stuck. They are:
Lack of Marketing
Lack of Talent
Lack of Systems
Lack of Capital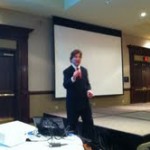 These are reasons for being stuck. They are not the why or the foundation of being stuck.
In my experience coaching hundreds of business owners and leaders, there is a main element at the core of a person or company that is the why. That core is….. FEAR.
"Success Is An Inside Job" which is why I spend about 20% of my coaching time advising business owners and leaders on how to strengthen their "Internal Guidance System".
Once we address the core element of FEAR there are many additional steps to getting marketing, talent, systems and capital in alignment.  I will address some of those in future articles and videos.  As for FEAR and other negative emotions, I have been publishing articles for nearly four years to subscribers of my Manifest Mastermind program with most of the content being free. Members receive in-depth guidance. In fact I name these reports Guidance Processes. I am close to finishing a detailed Guidance Process to members on getting your internal guidance system unstuck. Non- members will get a lighter version on the Manifest Mastermind Blog.
Action Steps for Getting Your Internal Guidance System Unblocked or How To Remove Fear and Other Negative Emotions That Are Blocking Your Progress ( The  biggest benefits to having a coach is guidance on action steps that make a huge difference and accountability for getting them done.  I have 5 openings. If you are interested in more information email me or call me at 727-587-7871.)
1.       Register for the Free Course at Manifest Mastermind and become a member if it is in your budget.
2.       Buy a high quality journal that is leather bound and has high quality paper.
3.       Buy the Daily Word and Science of Mind (Google them)
4.       Buy the Yes Attitude by Jeffrey Gittomer (Amazon)
5.       Have your own resources that will help you. The classic Think and Grow Rich is fantastic as well as all the books by Catherine Ponder, Jerry and Esther Hicks,  Neil Donald Walsch, Wayne Dyer, Randy Gage and more like them.
6.       Commit to a minimum of 15 minutes each day and ideally 30 -60 minutes reading the Daily Word, Science of Mind and Yes Attitude ( at some point you will finish the Yes Attitude and then replace it . Spend additional time with a book like Think and Grow Rich
7.       Write in your journal the most compelling guidance from any of these resources that you want to focus on and have make a difference in your life. Now you can see why I advise invest in a journal. This is where very valuable thoughts and ideas go.  There are many ways you can use a journal. At a minimum do what I am suggesting. 
8.       Carry the journal with you when possible or note cards from your journal and then when you catch yourself doing or saying something that represents a behavior you are intending to change refer to your journal for guidance. If you are journaling that you are going to take some forward moving action steps each day, write it visualize it as done and take action.
9.       This all takes a commitment, persistence and practice. However you do want to become unstuck don't you?
10.   Register for my lists. You will be amazed at how great the information is that I send out free of charge. Join this list http://stevepohlit.com   Also  http://confidencesuccessblueprint.com 
International Business Development Consulting
Real Estate Investment Consulting
Executive Coach
Connect With Steve On:
Largo, Florida
727-587-7871
Steve Pohlit is a CPA,MBA and has been the CFO of several major domestic and international companies. Today Steve is an expert business consultant focused on helping companies improve their business performance including growing profits, revenues and customers. For a FREE 6 week mini course where you will receive 10 easy to implement action steps guaranteed to increase business revenue and profits by at least 30% in the next 90 days, please visit www.StevePohlit.com  All articles published by Steve unless specifically restricted may be freely published with this resource information.