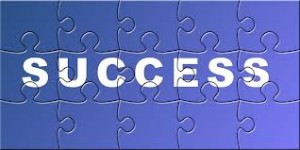 That one thing is a clear definition of what success in business and life means to you.  Once defined in measurable terms then every day you can measure the progress toward those ideal scenes. The measurement results in a condition or state of progress or lack of progress. With that defined there are very specific formulas you can apply to move to higher levels of experience and outcomes.
This applies to business and to your life.
Intellectual Understanding Does Not Mean You Will Implement 
One client told me recently  the number one benefit of my program was keeping them focused on what is important.
In my experience people make a lot of progress during coaching and lose momentum if they interrupt the coaching process. For a Free Coaching Consultation Click Here  
Remember my program is Results Guaranteed Coaching Click Here for more information.
May Your Success Exceed All Your Dreams and Desires
Steve Pohlit, Managing Partner
Steve Pohlit International, LLC
Email
Ph 727-587-7871
Connect on
Facebook http://facebook.com/buildprofits
LinkedIn  http://linkedin.com/in/stevepohlit
Twitter  http://twitter.com/stevepohlit