A Must Read Book For Those Who Care About America. Listen to The Interview Now. The Book Release Is August 23, 2016.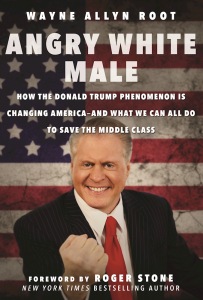 Two days before the launch of his newest book Angry White Male and one day before the start of his book tour, Steve Pohlit hosted this interview. Hear Wayne's passion for America, his candor about the true state of our economy and nation.
Just like the book, Wayne does not hold anything back during this discussion. We covered a lot but you really owe it to yourself to get the book. The easiest place is on Amazon and it is available for immediate download.
Wayne and I thank you and welcome your reviews on Amazon.
Click Here For The Interview in mp3 format. You can import it to your phone
Share this information with your contacts and on social media.
Wayne's website is RootforAmerica.com where you can register for all his media updates.
We look forward to your comments here and on Amazon
Subscribe to my YouTube Channelhttp://youtube.com/stevepohlit
Connect with me on social media
http://facebook.com/buildprofits
http://linkedin.com/in/stevepohlit
http://twitter.com/stevepohlit
http://instagram.com/stevepohlit
http://pinterest.com/stevepohlit
http://tumblr.com/blog/stevepohlit