http://stevepohlit.com/2013/09/the-solution-for-the-high-rate-of-small-business-failure/
In Less Than 4 Years 50% of All Small Businesses Fail
Small businesses account for 7 out of 10 jobs in the US and it is likely similar in the rest of the world. Michele Tucker in her book "Sell Your Business For More Than It Is Worth" write the failure rate is actually 50% in eighteen months or less.  Michele is counting the businesses that never get to the point of applying for a small business admin loan or other services. Her statistic may be kind.
The Primary Reasons For Business Failure 
Not properly organizing the business for success
Spending money on everything but those actions that build business revenue and profits
Failure to find and follow a proven blueprint for business success
Ignoring the resources of an expert coach with a proven track record
The Solution For The High Rate of Small Business Failure
The Two Step Formula For Success
1. My book "Building Business Profits Fast" is an easy to follow guide to achieving business success. This business building profits blueprint is for start-ups to mature companies.  Click Here To Order
2. Every successful business owner that I know works with a coach. Why is a coach important? A coach is independent of your day to day operation and with the right data in support of a clear plan for success is able to keep you on the business success track.  Call me (Steve Pohlit) at 727-587-7871  for a complementary session to see if we are a good match. If not I will help you find someone who is.
"If you follow the processes, you cannot fail!" Meir Ezra  Does this mean this is the only formula for achieving success and preventing Small Business Failure?  Actually, YES!
For Your Success,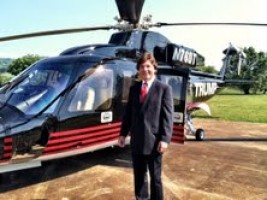 Steve Pohlit, Managing Partner
Steve Pohlit International
Author of: Building Business Profits Fast
International Business Turnaround and Development Consulting
Real Estate Investment Consulting
Executive Coach
Click Here and Discover If Coaching or Consulting  Is The Right Answer For You 
Connect With Steve On:
727-587-7871