I was invited to promote my business coaching and consulting practice on Thumbtack.  So I created a profile and this process has begun. It is free at this time. It is too early to conclude if it helps.  I am sharing it with my readers.  Let me know what you think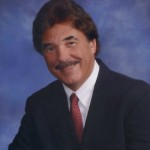 Action Steps
Get A Business Coach! If you already have a business with more than 10 employees, Hire A Consultant who is  able to work with you part of the time on-site.
Would you like to be in the next group of very successful companies and entrepreneurs?
Contact me now.
Business Development Consulting
Executive Coach
Social Media Services
New Digital Media, Inc.
Connect With Steve On:
727-587-7871
About: Steve Pohlit CPA,MBA has been the CFO and COO of  major domestic and international companies.  Steve has extensive business ownership experience having purchased and started off line and on line businesses.
Steve offers his  build business profits expertise to companies and entrepreneurs with business coaching and business consulting.  His  focus is on building business  profits and net asset value at above average rates.  Steve incorporates health and wellness plus relationship guidance in his work as they are at the foundation of achieving all goals.
All articles published by Steve unless specifically restricted may be freely published with this resource information.