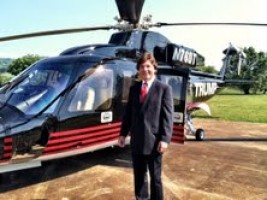 "Success Is An Inside Job" – I coach on this point and it is the core of every presentation I give to audiences in the US and Canada.  There are three tools that are the foundation for my business ventures and for everyone I coach regardless of their industry specialization. These industries include: real estate investment, retail, mlm, wholesale, construction, professional services and more.
Three Foundation Tools
1. Vision Board
2 Accelerated Accountability Worksheet (time management system)
3. Financial Plan
2 and 3 are in my classic Gold Formula format which is Plan-Actual = Variance.
There are additional tools that are used as I work forward with clients and help them stay on the path of achieving success in the three pillars of their life: health, relationships  and money.  However, we always start with the Three Foundation Tools.
Deliberately Create Your Success
Branding is one of the sections of the Vision Board. In this section we develop a very clear definition of the business model. Using the AAW we focus on those actions that will result in the transactions that will achieve the Financial Plan Targets.  All of this is linked to the picture of what the student is intending to experience. In the following video Abraham through Ester Hicks explains the Universal Law of creating the outcome in your vision which then drives you to the actions that will get you the results you are intending.  Notice the emphasis on the sequence – thought then action.  This is very important.
Do What You Love
If you are  passionate about what you do, you are very likely to achieve the success you desire. The primary reason is The Law of Opposites. All of us have varying degrees of opposite experiences. An easy to understand example is our knowing the difference between hot and cold. If we didn't know cold there could be no hot. The same is true for those life and business experiences we  categorize as exciting and positive. We know what that feels like because we know the opposite. When life delivers the hits we will get back up if we love what we do.
Here is one great example of a person completely focused …. "by day I tell all my friends my dream is to spend my life doing what I feel I was born to do…"
Continue To Develop Your Skills and Confidence Without Any Comparisons or Attention To What Others Think
Of course I am not suggesting ignoring the guidance and wisdom of others.  As a coach I have a major responsibility to guide people and no the difference between what I see as absolutely working and that which may be opinion based.  To conclude this blueprint, I share with you what may be the most inspirational video ever.  No one thought this person ever could get up and do what she did. Think about her presence and how seemingly opposite it is from her unshakable confidence.  What did she say when asked why she was not yet a star?  "I have not been given the chance before!" …and the rest is history.
Concluding Advice
Pay close attention to the blueprint here and apply the principles to the three pillars of your life:  health, relationships and money—-now go out and create your wildest dreams.
International Business Turnaround and Development Consulting
Real Estate Investment Consulting
Executive Coach
Click Here and Discover If Coaching or Consulting  Is The Right Answer For You 
Connect With Steve On:
727-587-7871
PS :  I am very happy to share with you the link where you can get your copy of   "The Remarkable  Results of The Enthusiasm Factor In Business and Entrepreneurship"     instantly for FREE.  Click Here and get yours now.
Steve Pohlit is a CPA,MBA and has been the CFO of several major domestic and international companies. Today Steve is managing partner of a successful real estate investment firm, the founder of Manifest Mastermind and an expert international business and real estate investment coach focused on helping companies improve their business performance including growing profits, revenues and customers. For a FREE 6 week mini course where you will receive 10 easy to implement action steps guaranteed to increase business revenue and profits by at least 30% in the next 90 days, please visit www.StevePohlit.com  All articles published by Steve unless specifically restricted may be freely published with this resource information.